Advanced Dental Services & Technology – Baytown, TX
Making Treatments More Comfortable & Efficient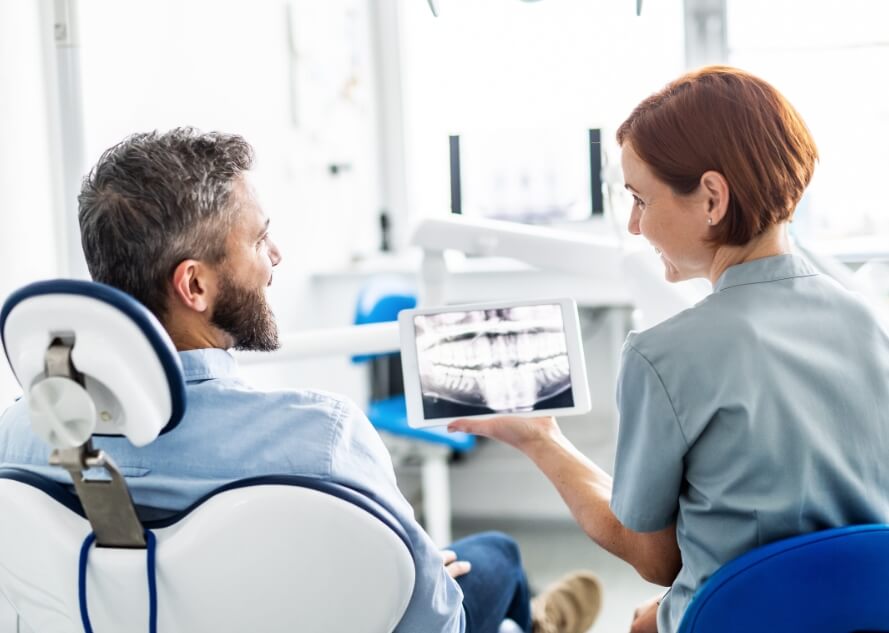 Our goal at Baytown Gentle Dental is to always exceed your expectations, and one way we accomplish this is by integrating the latest and greatest advanced dental services and technology into our Baytown, TX dental office. With these advanced instruments and devices, our diagnoses become more precise, and your treatment becomes more comfortable, effective, and faster. Read on to learn about some of the state-of-the-art dental technology you'll benefit from when you visit Baytown Gentle Dental!
Committed to State-of-the-Art & Comfortable Dental Experiences
Intraoral Cameras Let You See What We See
Soft Tissue Laser for Painless Gum Treatments
Digital X-Rays Enhance Your Safety
Intraoral Cameras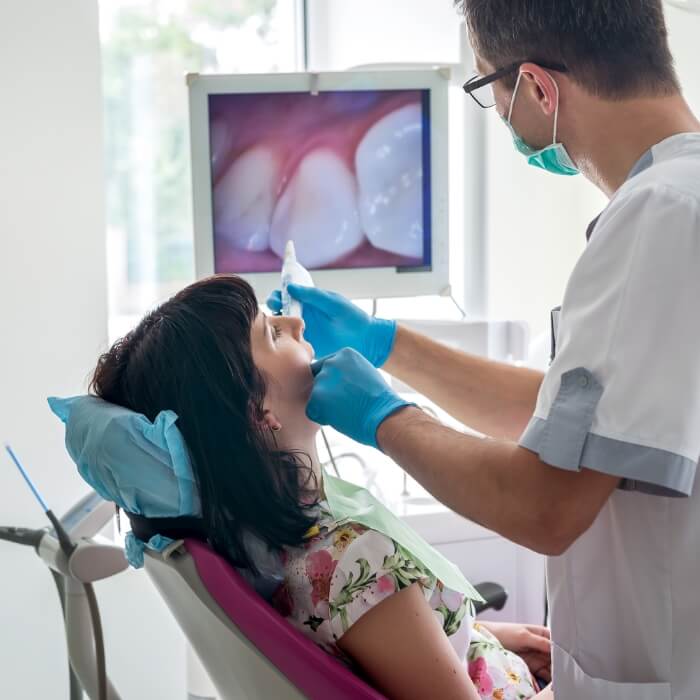 Using a pen-sized, camera-tipped device, our team can capture close-up, high-resolution images of your teeth and gums. Because these images are then displayed on a nearby screen, you'll be able to see exactly what we see. Not only does the camera help us identify potential problems, but it also gives us a handy visual reference when explaining how a particular treatment could help you.
All-Digital X-Rays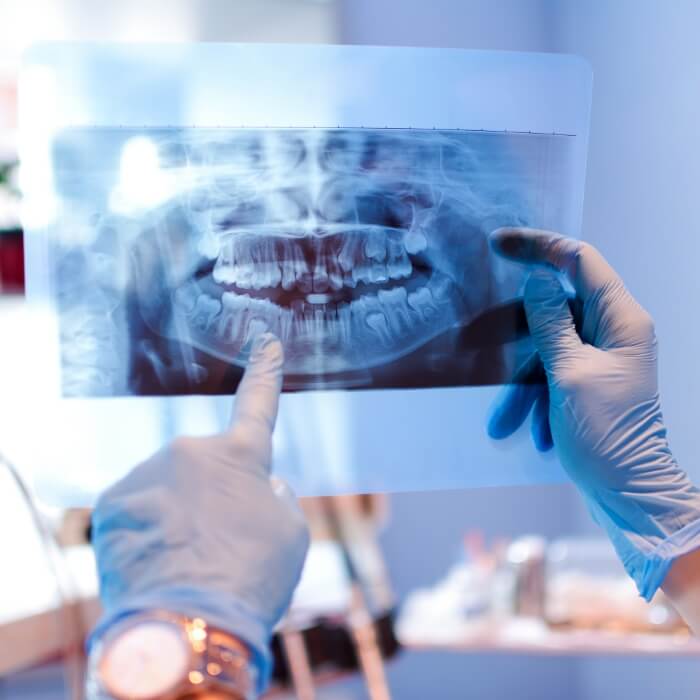 X-rays are an essential part of the dental diagnostic process, as they allow us to find cavities, infections, and other issues that are often invisible to the naked eye. To make this process even easier, safer, and more effective, our dental office has upgraded to fully digital X-rays. With this technology, we can access much sharper images in a fraction of the time of traditional film X-rays. They also emit up to 90% less radiation, which can be particularly assuring to hear if you're a parent!
3D Cone Beam Imaging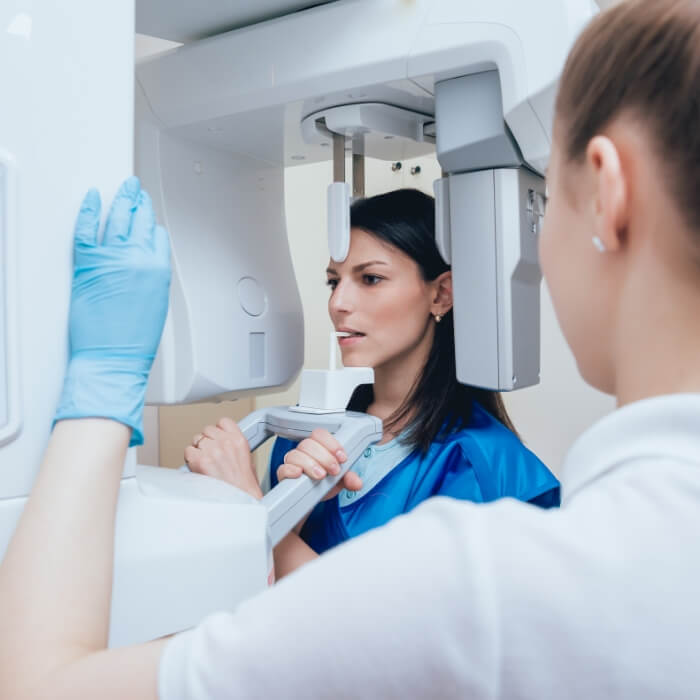 Our 3D cone beam scanner essentially lets us take a CT scan of your entire head in just one minute or so. We can then see a digital model of your oral anatomy that gives us much more detail than a two-dimensional X-ray ever could. For example, it shows us the thickness of the jawbone as well as the locations of the sinuses and nerve pathways, which makes it easier for Dr. Seif to plan complex treatments like dental implant surgery.
Soft Tissue Laser Dentistry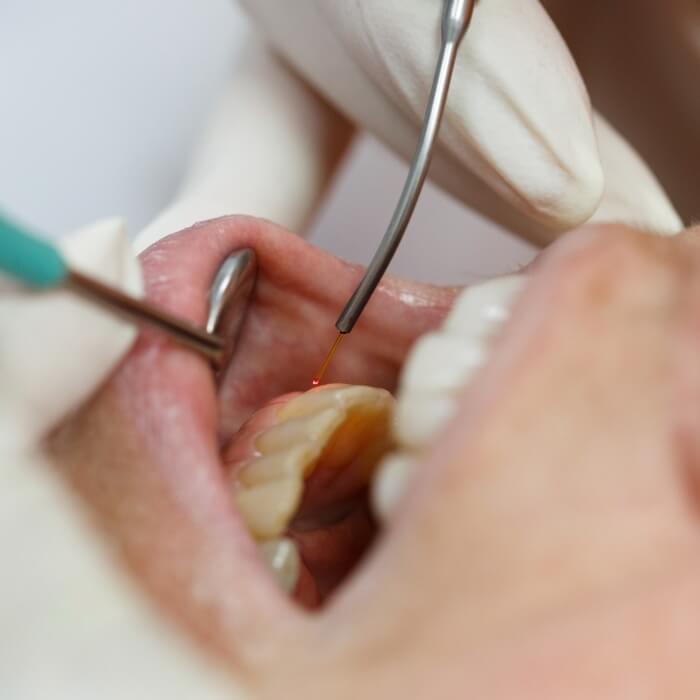 Patients who need gum disease treatment or gummy smile correction will be pleased to hear that our dental office uses a soft tissue laser instead of scalpels and sutures. With this ultra-concentrated beam of light, we can painlessly remove infected tissue or trim overgrown gums to create healthier, more attractive smiles. The laser reduces discomfort during and after the procedure to almost zero because it cauterizes the nerves and blood vessels upon contact.
Cavity Detection System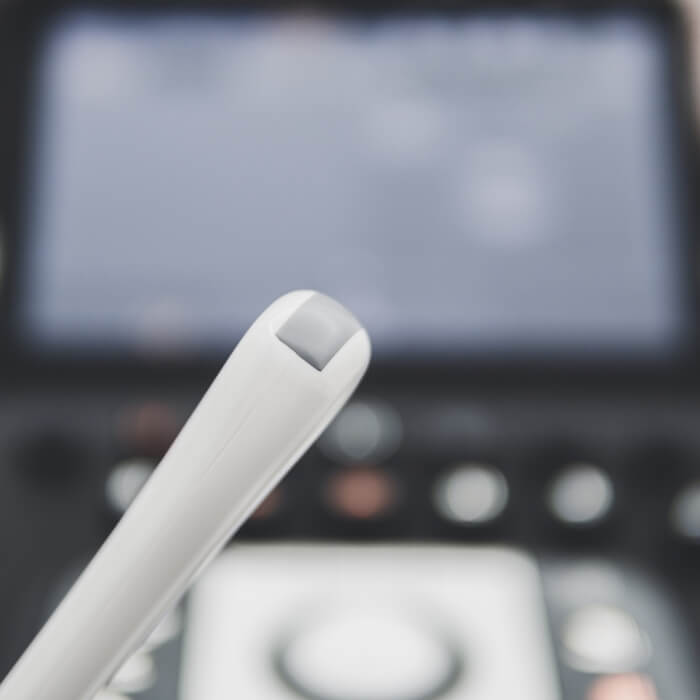 One of our top priorities is to spot tooth decay as early as possible so that we can treat it before it wreaks havoc on the precious enamel of your teeth. That's why we've invested in a highly advanced cavity detection system. By scanning the teeth with a special light, this device can find the earliest signs of decay long before we would have been able to otherwise, enabling us to stop the cavity with conservative treatment.