Dentures – Baytown, TX
A Second Chance for a New Smile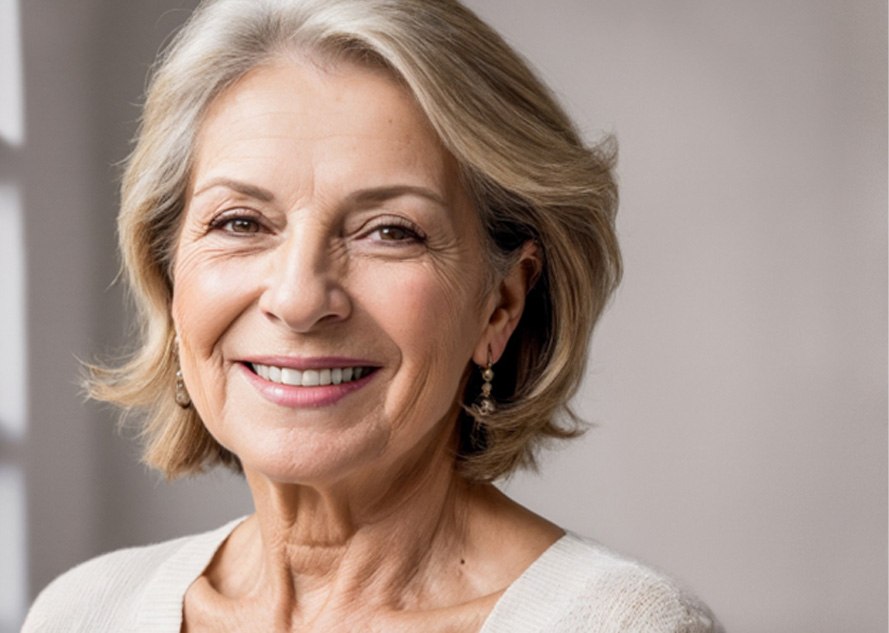 Missing teeth have a way of making life more difficult. Everyday tasks become more challenging, and your self-esteem begins to decline. But it doesn't have to be your reality if you choose dentures in Baytown. As custom-made prosthetics designed to fill in gaps and restore appearances, dentures make it possible to eat delicious foods, speak freely with confidence, and embrace a more youthful smile. At Baytown Gentle Dental, our team of professionals is here to help you take the next step, so don't hesitate to call us to schedule an appointment.
Who's a Good Candidate for Dentures?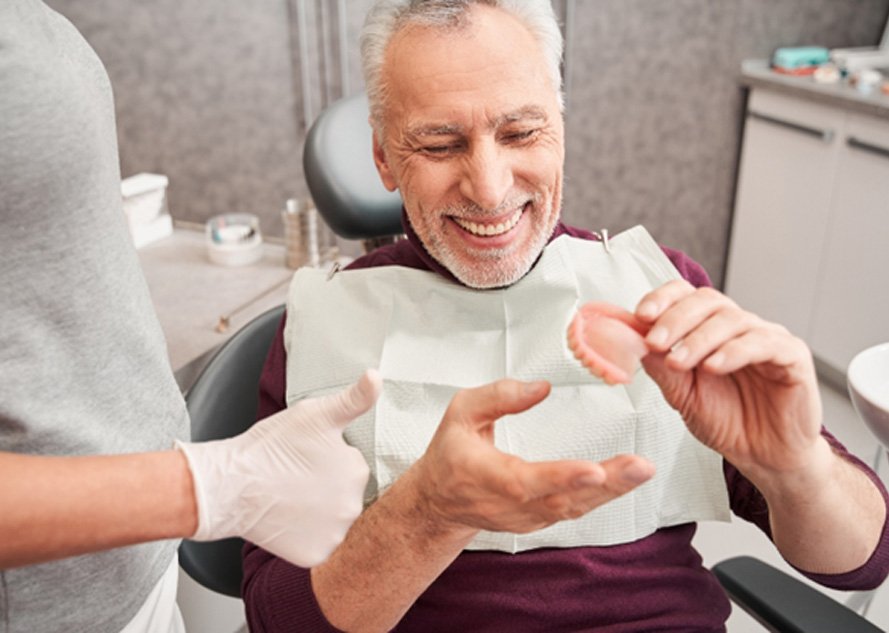 Ultimately, it doesn't take much to be a good dentures candidate. Almost anyone who's missing teeth can get the prosthetics. That said, you'll still need to consult Dr. Seif before getting treatment. He can determine whether (or not) you're eligible for dentures. Even if you're not, you can qualify later by getting preliminary dental work. Other tooth replacement options are also available. If you'd like to learn more, just keep reading or call us for the details.
Effects of Missing Teeth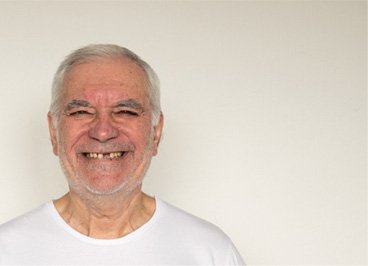 As you consider denture candidacy, you should also review tooth loss' causes and effects. Doing so will help you see how new teeth could help.
Typically, tooth loss occurs for many possible reasons. One such cause is gum disease, which can erode the tissues supporting your teeth. Alternatively, tooth decay can rot teeth such that they fall out or need extraction. Your pearly whites could also get knocked out by an injury or accident.
Unlike the causes, tooth loss' effects are narrow but severe. It makes eating, speaking, and smiling hard by depriving you of teeth. The condition also leads to smile gaps, degrading your jawbone. (This erosion can cause facial collapse if left untreated.) Adding insult to injury, the same spaces could make your remaining teeth tilt and fall out.
What Qualifies You for Dentures?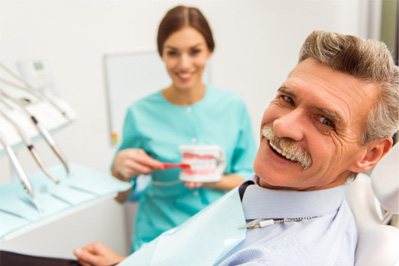 As stated before, most patients can get dentures if they lack teeth. Still, there are other factors worth examining.
How many teeth you've lost is one such matter. Based on the number, you could get one of two possible dentures. The first is the partial denture, which only replaces a few teeth. On the other hand, the second is the full denture – a type used when all pearly whites on an arch are gone.
Your overall oral health is another concern. You see, dentures won't work well if your mouth is too unhealthy. Gum and jaw tissues must be sturdy to support dentures. If they aren't, the prosthetics won't stay in place or act reliably.
Lest you forget, your budget is a big factor as well. The truth is that dentures are (usually) the cheapest restorations. As such, they're the ideal option for patients with limited funds.
Alternative Tooth-Replacement Options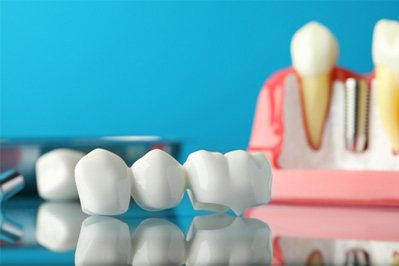 To be clear, you still have options if you're not a good dentures candidate. Our office offers several other restorative treatments. These include:
Dental Bridges – A dental bridge is a fixed restoration, usually made of crowns fused to a pontic. That being the case, it's best used to replace one to four teeth. The appliance needs nearby healthy teeth for support and is normally cemented in place.
Dental Implants – Unlike other tooth replacements, dental implants are set in your jawbone. That means they fuse with your jaw gradually. In doing so, they become secure and permanent parts of your mouth. (Given these features, though, implants can be a tad expensive.)
Types of Dentures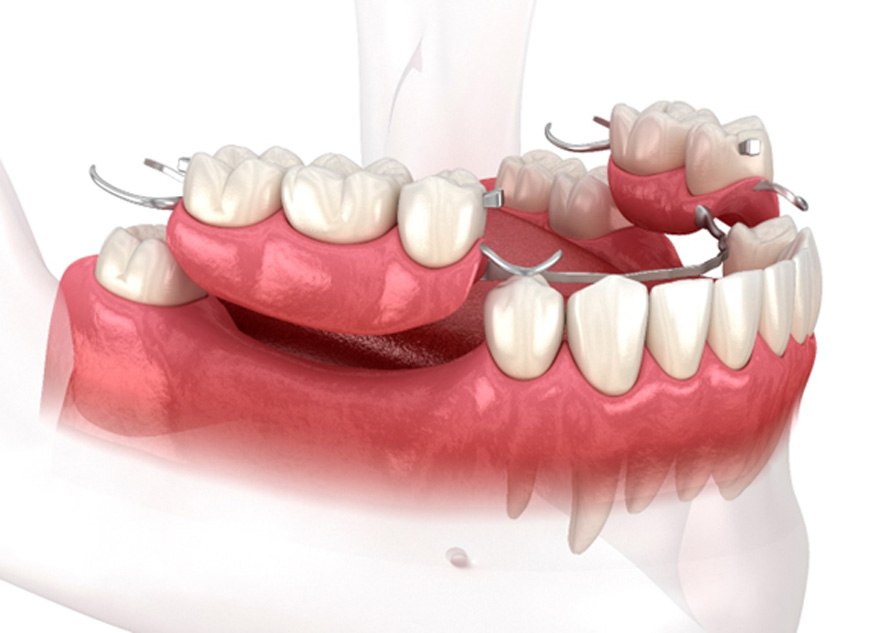 When it comes to discussing which type of denture you can expect to receive, your denture dentist will explain the difference between full, partial, and implant dentures.
Partial Dentures
Made of acrylic and a metal framework, partial dentures attach to regular, healthy teeth to stay in place. Artificial teeth are placed on top of the acrylic, gum-colored base to fill in the gaps along an arch. When positioned, it works similar to a puzzle piece, allowing it to blend seamlessly with the rest of your smile.
Full Dentures
Designed much in the same way as partial dentures, the one difference is that there is no metal framework with full dentures. Instead, acrylic, gum-colored bases are created with artificial teeth carefully crafted and positioned on top of the denture base. They remain secured with the help of natural suction and denture adhesive, which is especially helpful when attempting to eat or speak.
Implant Dentures
Complete with titanium posts that mimic the functionality of tooth roots, implant dentures are affixed to the jawbone, fusing over time through a process referred to as osseointegration. Between four and six implant posts are placed along an arch and support a customized denture that is secured on top for optimal use and aesthetics.
Benefits of Dentures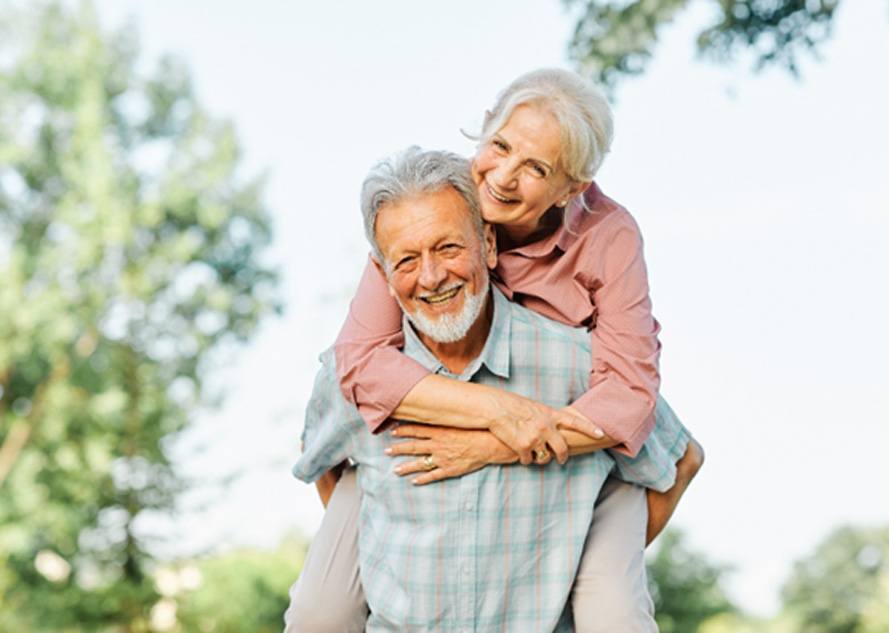 The benefits of dentures are many yet, you may not fully understand the extent to which these dentures can improve your life. You can expect that our team will share deeper insight into the advantages of these prosthetics so that you can feel more confident moving forward with treatment.
Some of the most notable benefits include:
Better overall health, as you will be able to eat nutrient-rich foods
Improved oral health because of the stimulation provided to the jawbone (implant dentures)
Greater bite force and chewing ability
Increased confidence in the way you look because of their ability to create a more youthful appearance
Prosthetics that can last decades (implant dentures)