Dental Implants – Baytown, TX
The Modern Solution for Missing Teeth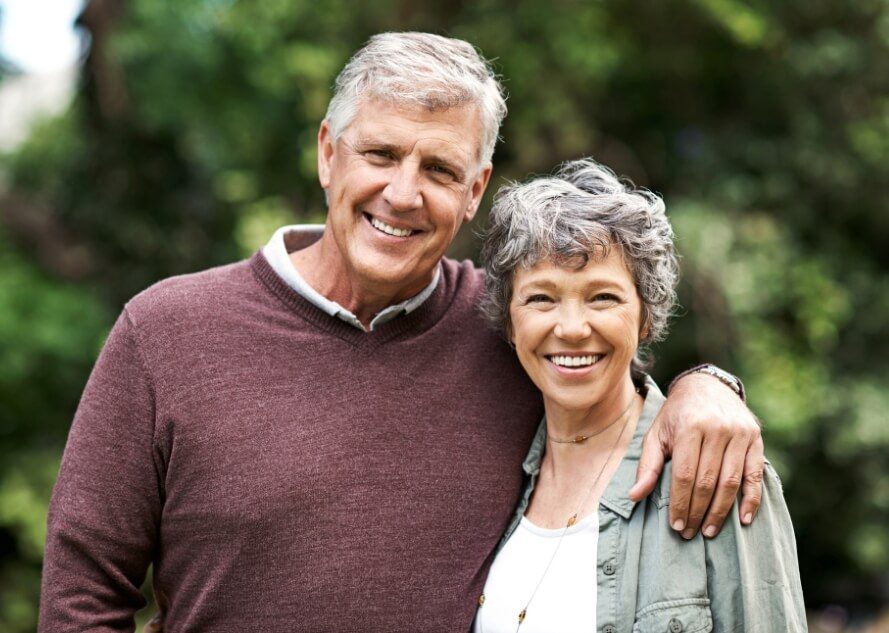 After you've lost one or more teeth, dental implants are the closest thing to having them back. Unlike other options for tooth replacement, dental implants bring back the roots of teeth below the gumline, making them just as sturdy and reliable as your original smile. Here at Baytown Gentle Dental, Dr. Seif can place and restore dental implants with a 98% success rate – much higher than average. Call our dental office today to schedule your consultation to learn more about replacing missing teeth with dental implants in Baytown, TX!
Why Choose Baytown Gentle Dental for Dental Implants?
Entire Dental Implant Process Completed In-House
CBCT Scanner for Enhanced Treatment Planning
Experienced Dentist with an Artistic Eye
What Are Dental Implants?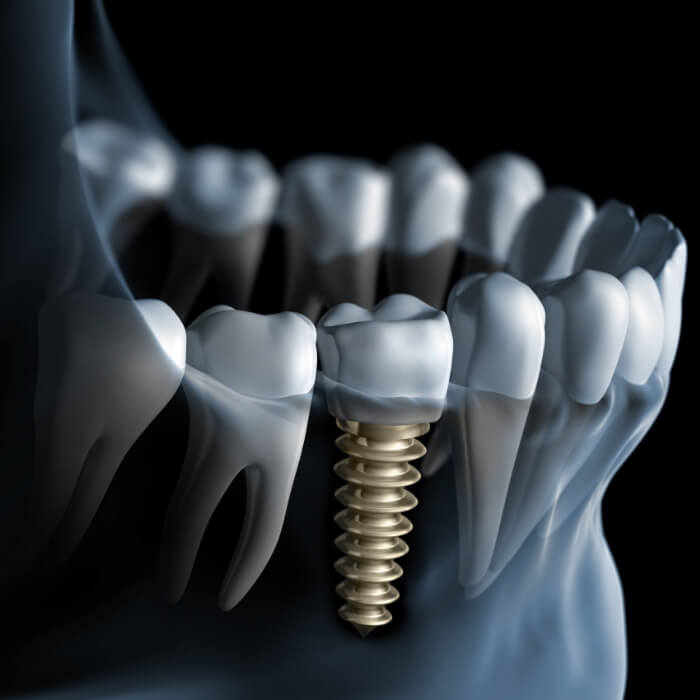 Dental implants are small, screw-like posts made from titanium. During a brief oral surgery procedure, these posts are placed into your jaw where the roots of your teeth once were. Titanium is biocompatible, meaning the implants encourage the bone to grow around them. After several months, the implants become fully integrated with your jawbone, allowing them to sturdily support any number of prosthetic teeth.
The 4-Step Dental Implant Process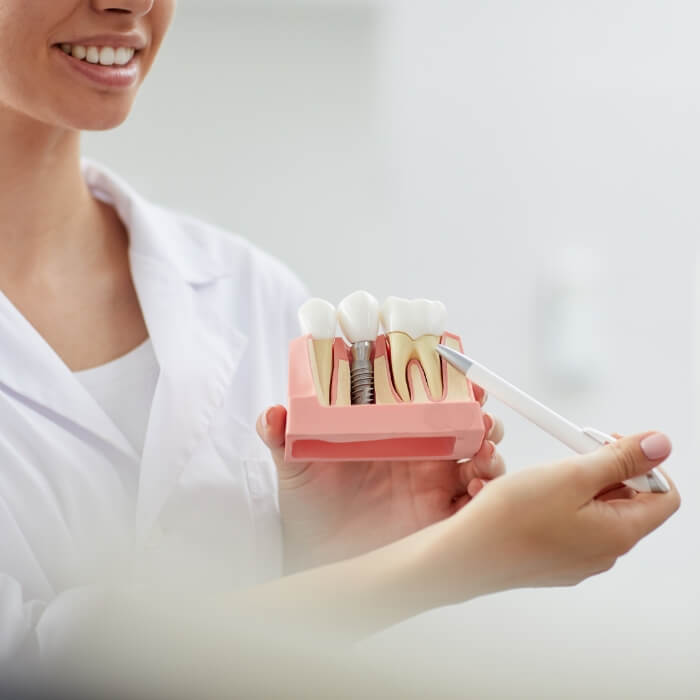 Unlike getting a traditional denture or dental bridge, getting dental implants requires a multistep process that can take several months to complete. This may seem like quite a wait, but the long-term benefits make this all worthwhile. At Baytown Gentle Dental, we can complete the entire treatment process ourselves instead of referring you someplace else. Here are the four main steps that you can expect to experience when you get dental implants.
Initial Dental Implant Consultation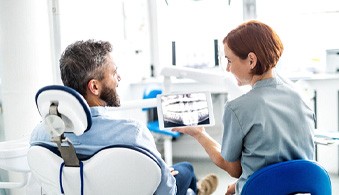 The first thing that happens in the dental implant process is your initial consultation. During this appointment, we will look at your smile and surrounding facial structures. This will help Dr. Seif figure out whether dental implants are the best option for you and how they should be placed in your mouth. During your consultation, we are also happy to talk through the entire process, including the timeline and the cost.
Sometimes, patients end up needing preliminary procedures ahead of time before they can proceed with the implant placement process. This could include bone grafting, gum disease therapy, and tooth extractions. After this, we can move forward to planning the rest of your treatment.
Dental Implant Surgery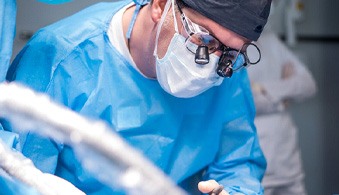 When the day of your implant placement surgery comes around, your mouth will first be numbed with a local anesthetic. Next, a small incision is made into the gum tissue to access your jawbone. The implants are placed at very precise angles and locations. The last step is for the gums to be closed and protective caps to be placed over the implant posts to keep them safe throughout the duration of the healing process.
Dental Implant Osseointegration & Abutment Placement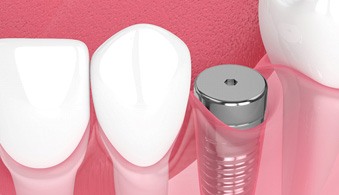 For the next few months, the fusion process will take place between the implant and your jawbone. This process is called "osseointegration.: This allows for implants to have a sturdier foundation so that your replacement teeth stay firmly in place when you speak and chew. When this process is completed, the metal abutments will be placed on the ends of your implants.
Delivery of Dental Implant Restorations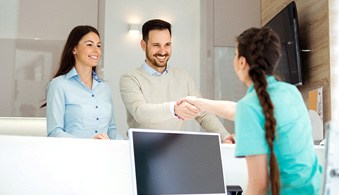 After your abutment has been placed, your restoration should be ready to go! You may return to the practice where Dr. Seif will place your new crown, bridge, or denture (depending on the number of teeth you are having replaced). At this time, we will check to make sure that your bite is comfortable so you can enjoy the benefits of your completed smile!
Benefits of Dental Implants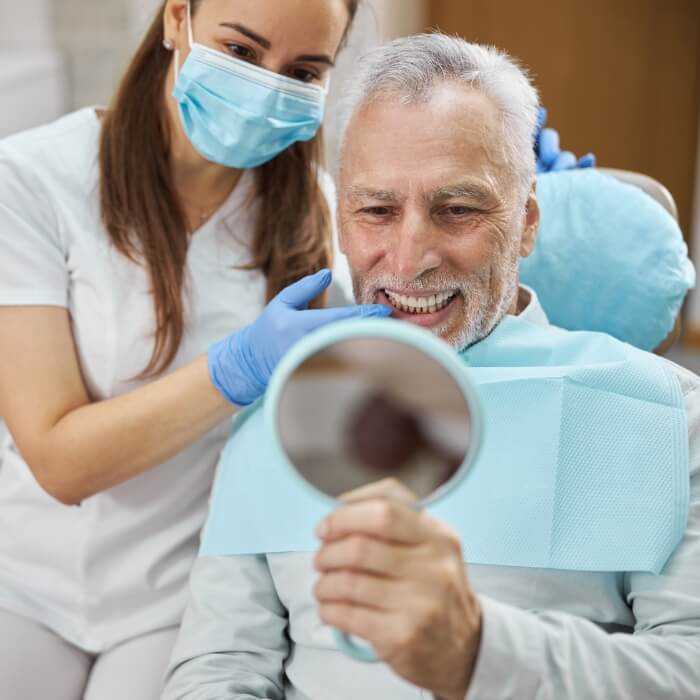 Dental implants are one of the most popular ways to replace missing teeth, and there is no wonder why. This tooth replacement option offers a wide array of benefits that you can't get from dentures or dental bridges. Dental implants can dramatically improve your confidence, health, and quality of life!
Day-to-Day Benefits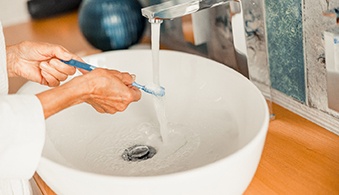 Dental implants feel just like natural teeth do once they have completely healed. You should be able to enjoy all of the same things you did before you lost your teeth. Here are some of the amazing benefits that you can experience every single day:
Restore Bite Force: Your bite force can be restored by 80% or more! This is much more than you can experience with bridges and dentures.
Easy to Maintain: You care for implants the same way you care for natural teeth. Just brush, floss, rinse, and see your dentist for regular cleanings and checkups.
Smile Confidently: You don't need to worry about visible gaps in your smile or ill-fitting dentures slipping around. Instead, you can smile with confidence.
Health Benefits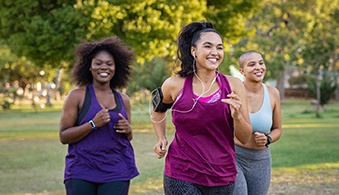 Your health will also be positively influenced when you get dental implants. Here are a few of the benefits you can experience:
Improved Dental Health: This means a lower risk of cavities, gum disease, infection, and losing additional teeth.
Prevention of Bone Loss: When you are missing teeth, jawbone deterioration is sure to follow. Fortunately, dental implants stimulate the jawbone to keep it strong.
Better General Health: Great dental health impacts your overall health. This can lower your risk of serious medical conditions, like diabetes and heart disease.
Long-Term Benefits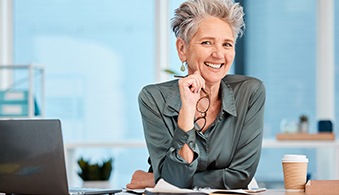 Dental implants are a long-term investment in your smile. Here are some benefits that you will experience for many years to come:
Save Money: You don't need to stock up on adhesives or soaking solutions, and you don't need to worry about frequent repairs or replacements. Dental implants also reduce your risk of many oral health issues, so you are less likely to require costly treatments that will add up over time.
Long-Lasting: Dental implants can last upwards of 30 years or even the rest of your life!
Successful: Dental implants have a success rate of over 95%. Your chances of dental implant failure are very low.
Who Dental Implants Can Help
Most adults who are in generally good oral and overall health are well-suited for dental implants. This solution can bring back any number of missing teeth, and your specific treatment will be planned based around how large of a gap we need to fill.
Missing One Tooth
To replace a single missing tooth, Dr. Seif will simply insert one post into the gap, and then top it with a crown and connecting abutment. With an implant, we can restore your tooth without altering the surrounding teeth to support a dental bridge.
Missing Multiple Teeth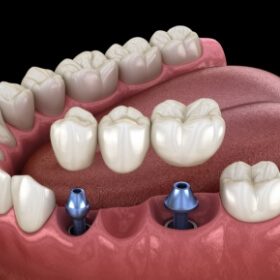 If you're missing at least three teeth in a row, we can place an implant at each end of the gap. Then, we can anchor a bridge on top of them, which is much sturdier than a regular bridge and doesn't require removing any healthy enamel.
Missing All Teeth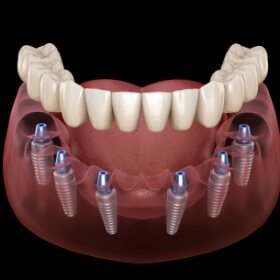 A full denture can be supported by as few as four to eight implants, instantly bringing back an entire row of reliable prosthetic teeth. Implant dentures should never slip around or fall out, and you can often brush them as you would natural teeth.
Understanding the Cost of Dental Implants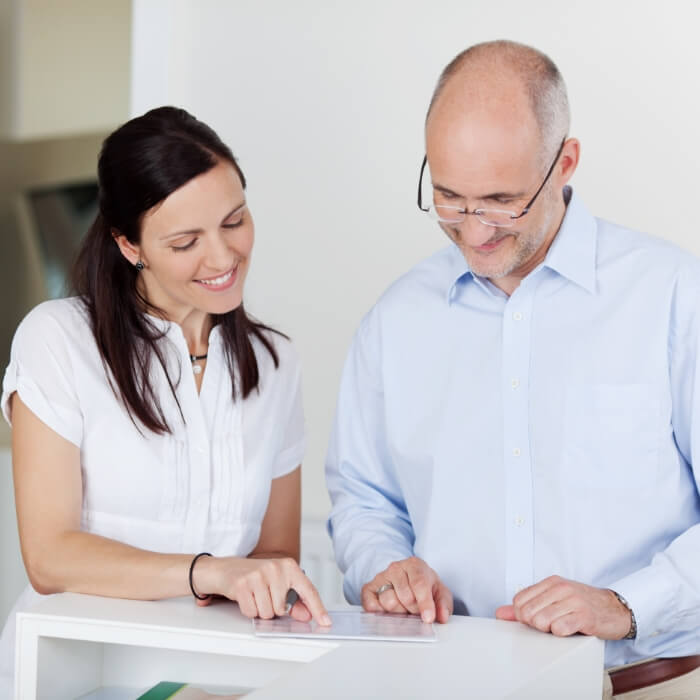 We customize every dental implant treatment to meet each patient's unique needs. As a result, the cost of dental implants can be wildly different from one patient to the next. During your initial consultation, we'll lay out all of the factors that could impact the price of your treatment, such as the number of teeth you're replacing. We'll also go over your options for making your new teeth affordable, such as insurance benefits and in-house financing.