Sedation Dentist – Baytown, TX
Make Your Dental Experience a Breeze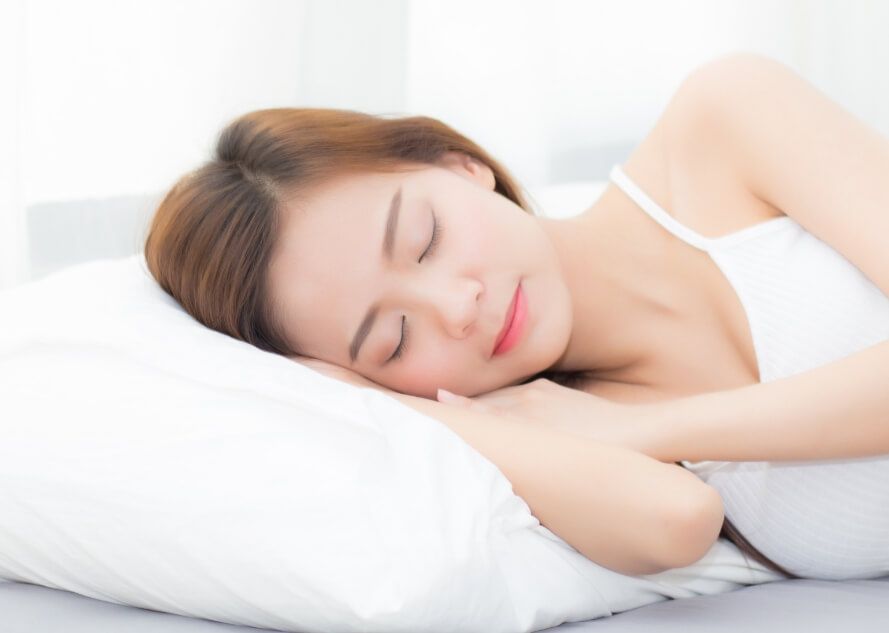 Does your heart start racing with anxiety at the thought of visiting the dentist? Do you need extensive dental work done in a single sitting? In either case, sedation dentistry can make your experience a breeze from start to finish. Dr. Seif, our experienced sedation dentist in Baytown, TX, offers two different forms of dental sedation here at Baytown Gentle Dental, both of which safely calm your nerves and enhance your comfort. Learn more about sedation dentistry by calling our dental office today!
Why Choose Baytown Gentle Dental for Sedation Dentistry?
Homey, Relaxing Dental Office
Caring Dentist with Over a Decade of Experience
Flexible Dental Financing Available
Oral Conscious Dental Sedation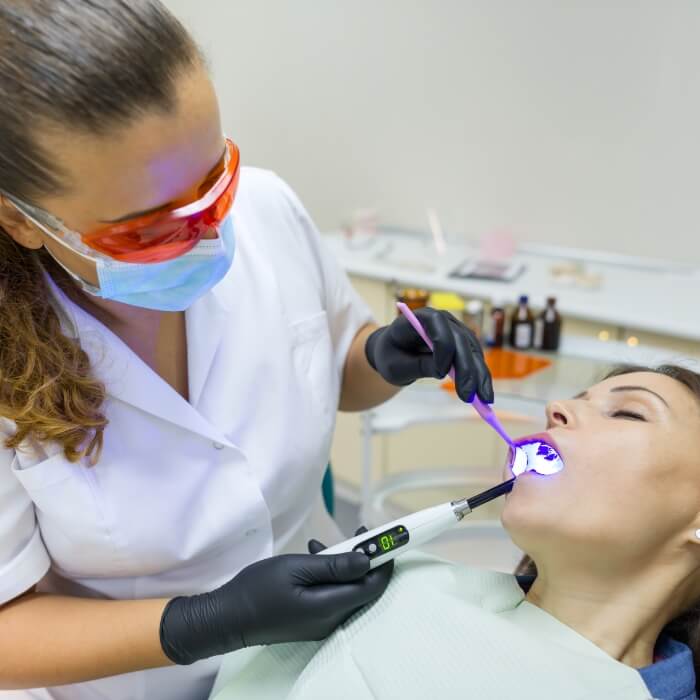 Oral conscious sedation involves prescribing you potent anti-anxiety medication that you take prior to your appointment. Then, you have a friend or family member drive you to the dental office, as you'll be deeply relaxed for the rest of the day. You might even fall asleep during your procedure. However, if any of our team members need to ask you questions or have you follow instructions, they can wake you up with a gentle nudge.
Nitrous Oxide Dental Sedation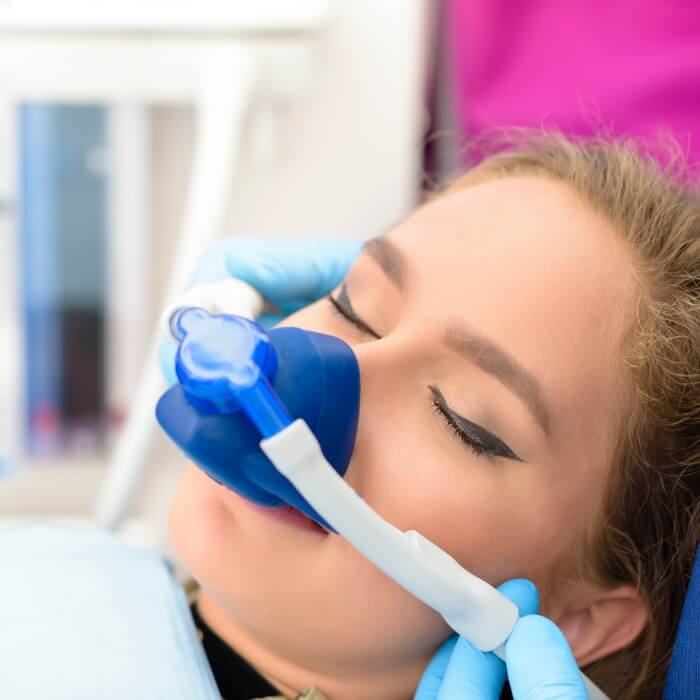 For a person who struggles with dental anxiety, even a simple checkup might have them sweating bullets. It's almost as if it's irrelevant what the treatment is, and their worries come from the fact they are simply in a dental chair. Fortunately, there is an avenue to get the essential care you need while mitigating the stress – nitrous oxide sedation. The mildest form of dental sedation, nitrous oxide enables patients to relax so our caring dental team can get to work. To learn more about this sedation solution, read on or contact our office today.
Who Is a Good Candidate for Nitrous Oxide Dental Sedation?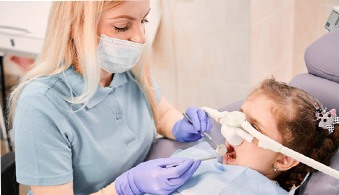 Patients of all ages can receive nitrous oxide sedation if it helps them calmly undergo treatment. It's understandable to need nitrous oxide, as potential reasons might include a fear of needles, difficulty with numbing agents, difficulty sitting comfortably in the treatment chair, overstimulation of the senses at the dentist's office, sensitive teeth, or a strong gag reflex.
Some patients may not be viable candidates for nitrous oxide, such as someone who has sinus congestion or a respiratory disease, someone taking medications that could interfere with the sedation, as well as pregnant mothers.
How Does Nitrous Oxide Dental Sedation Work?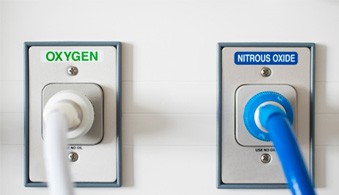 If you do opt for some help to remain calm in the dental chair, one of our team members will place a comfortable mask over your nose. At first, you will only breathe in oxygen. Then, we'll add nitrous oxide to the airflow. In just 1-2 minutes, the odorless gas will take effect, and you'll feel a sensation of relaxation. When our sedation dentist has completed your treatment, we'll switch back to pure oxygen, and you will notice the sedation effects subside.
Aftercare for Nitrous Oxide Dental Sedation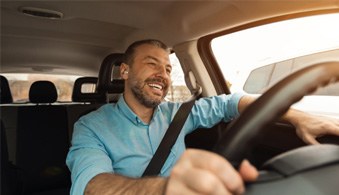 A benefit of choosing nitrous oxide is that you won't need help when you leave the office, so you don't have to coordinate help from a family member or friend. While the effects of nitrous oxide won't linger, you will need to stay at our office for a few minutes after treatment until you feel totally normal to drive. At that point, you're all set to go on about your business for the rest of the day.
Depending on the details of your treatment, our dentist may have provided you with specific recovery instructions. While you will be totally past the effects of nitrous oxide, be sure to follow any other recommendations you may have received.