Children's Dentistry – Baytown, TX
Guiding & Protecting Little Smiles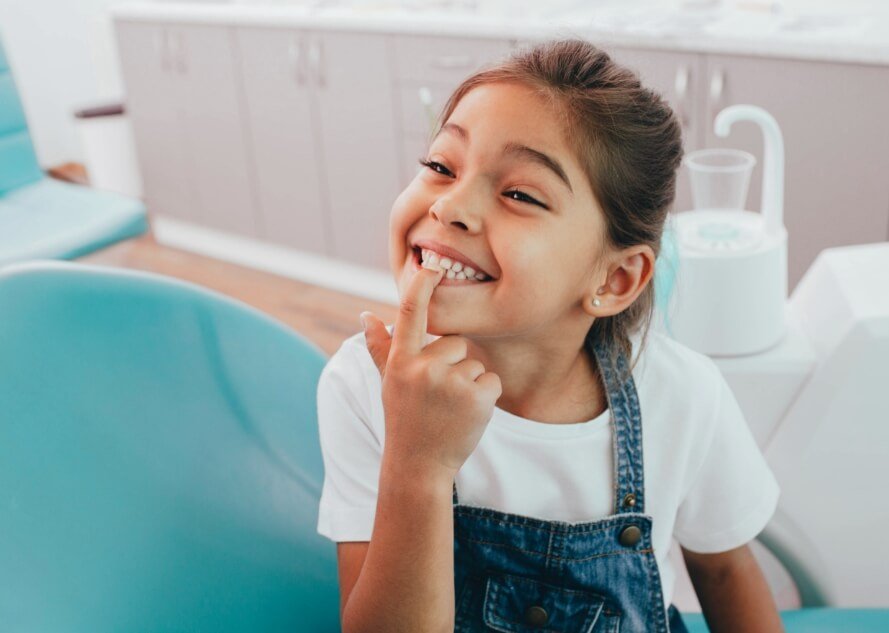 We're proud to treat up to four generations of the same family here at Baytown Gentle Dental, including the youngest of your loved ones. The friendly, experienced Dr. Seif offers a range of children's dentistry services that will ensure your little one's smile grows up bright and healthy, and that they feel safe and comfortable every step of the way. Contact us today to set up your child's next visit!
Why Choose Baytown Gentle Dental for Children's Dentistry?
Insurance-Friendly Dental Practice
Friendly, Upbeat Dental Team
Kind Dentist with Over a Decade of Experience
Dental Checkups & Cleanings for Kids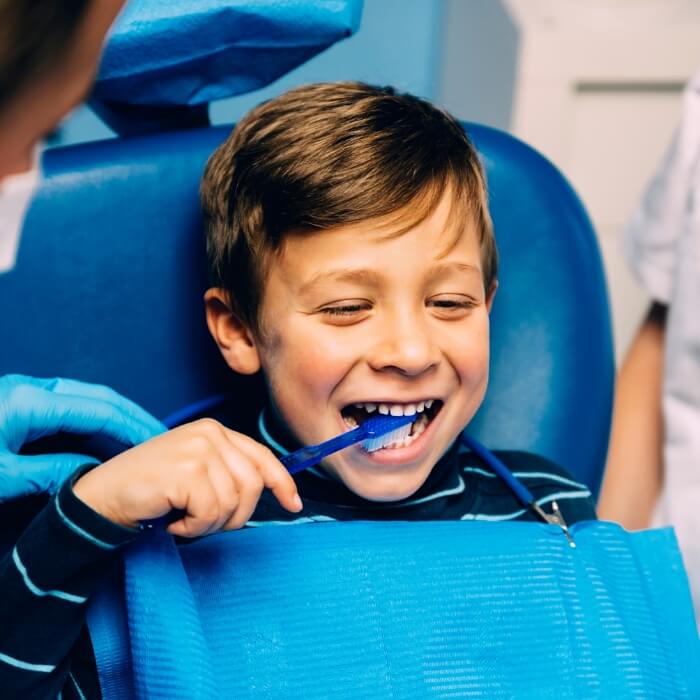 Like adults, kids need to have their teeth professionally examined and cleaned twice a year. This way, we can remove cavity-causing plaque, diagnose any cavities and issues early on, and monitor their oral development as they grow. Our team understands that many children feel nervous at the dentist, and that's why we'll go the extra mile to ensure their comfort the entire time.
Dental Sealants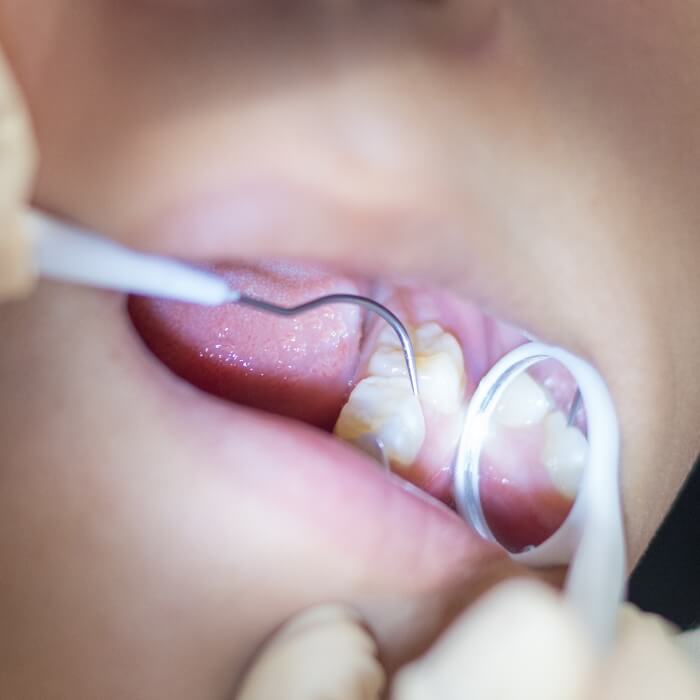 The primary teeth (or "baby teeth") aren't as strong as the permanent teeth. Coupled with the fact that it takes time for children to master brushing and flossing, this means kids are at an increased risk of tooth decay compared to adults. We may recommend dental sealants to protect their most vulnerable teeth – the back molars, whose grooved surfaces can trap food particles. Sealants are thin plastic coverings that create a protective barrier over these teeth, which can last for up to a decade.
Fluoride Treatments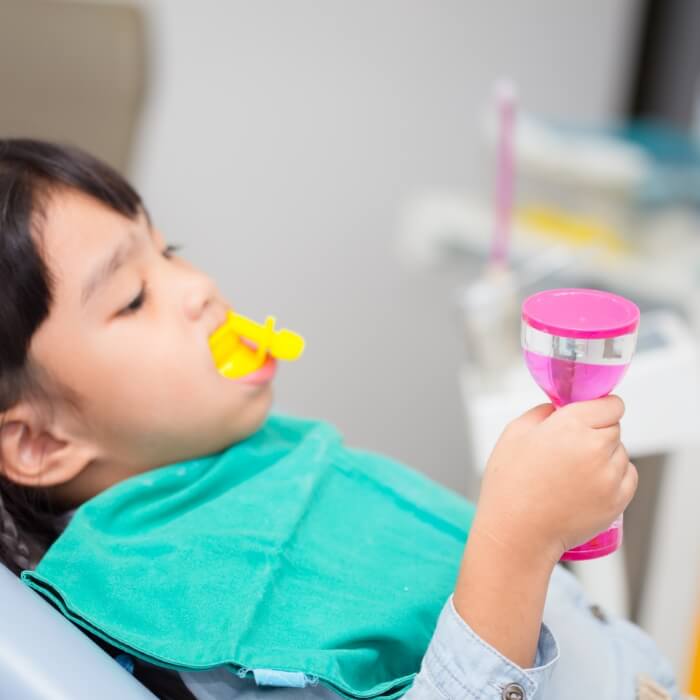 Fluoride makes the enamel of the teeth stronger and more resilient against decay, which is why it's important for your child to receive regular fluoride exposure while their teeth are still developing. Most toothpastes and public drinking water sources contain fluoride, but our team can help even further by providing topical fluoride varnishes to your child's teeth after their routine cleanings.
Tooth-Colored Fillings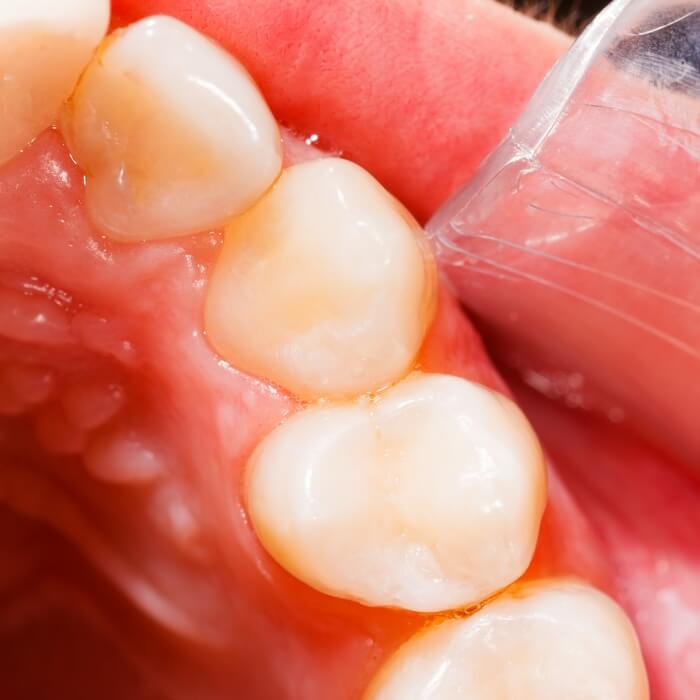 If your child does develop a cavity, we no longer need to treat it with a dark metal filling like in years past. Today, we can repair the damaged enamel using tooth-colored fillings that flawlessly blend in with the natural tooth using metal-free composite resin. Not only are these fillings more cosmetically pleasing, but they form a direct bond with the enamel, so we can preserve more of the natural tooth structure than we would for metal fillings.
Athletic Mouthguards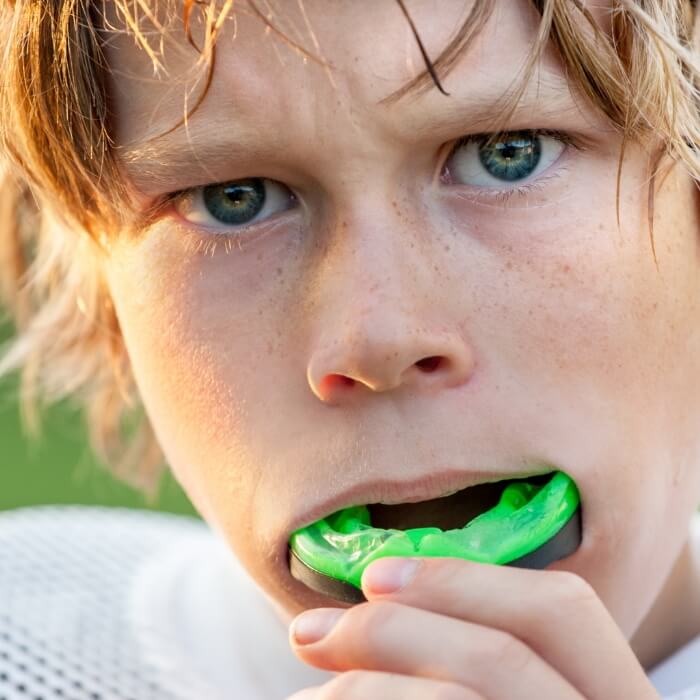 Does your child play community or school sports? While the athletic mouthguards at the store may be cheap, they won't provide nearly the same level of protection that our custom-made mouthguards do. Dr. Seif can design a tray designed to comfortably fit over your little one's teeth, carefully shielding them from severe oral injury. Since the mouthguard is uniquely designed for their smile, it won't distract them during games or practices.