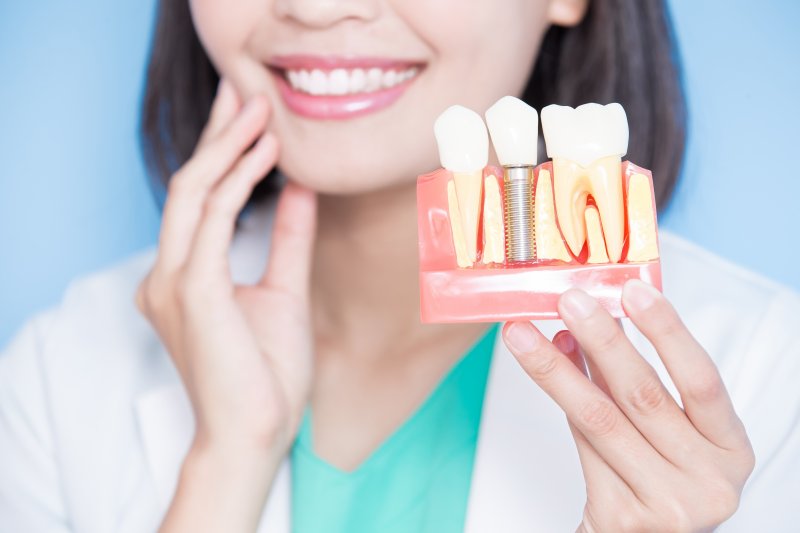 As a treatment for tooth loss, dental implants are truly amazing. These prosthetic teeth are a reliable way to restore smiles! That said, you'll still want a qualified dentist to handle the placement surgery. Your potential implants could fail early without one. As for how to find such a person, your local Bayton dental provider can help. To that end, here are three principles you should follow to find the best implant dentist near you.
Consider Their Training
First and foremost, look into a potential dentist's training and certifications. Those who've received any geared toward implants will provide better results.
This idea makes sense when you think about it. After all, someone who hasn't learned about dental implants won't know how to place them. Dentists with specialized training, meanwhile, grasp what must be done for a successful placement. They're thus the more trustworthy option.
To confirm a dentist's implant training, learn what organizations (if any) they belong to. One who belongs to a dental implant group likely knows advanced placement methods.
See If They Have Expertise
Of course, you need more than knowledge to be a skilled implant dentist. Therefore, ensure a prospective dentist also has experience in implant surgery.
In particular, try to find a dentist who's done many successful implant surgeries. This sort has a proven track record showing they're good "in the field." As such, they'll help you feel confident undergoing surgery. In contrast, a dentist who's new to implant work could make mistakes and won't inspire the same level of trust. This person isn't a good fit if you want guaranteed results.
Assess Their Technology
Lastly, make sure to ask a dentist about the technology they use. While dental tools might seem unimportant, these items allow for effective implant placement.
For example, look into whether a dentist has image technology and digital radiography. Those allow a dentist to map your mouth before treatment, ensuring implant success. More specifically, the tools let a practice design a guide for an implant's depth and angle. That guide, in turn, prevents improper placement and oral health complications.
In a way, knowing how to find the best implant dentist is part of the treatment process. So, get things started by using the tips listed above!
About the Practice
Baytown Gentle Dental is based in Baytown, TX. Led by Dr. Ashraf Seif, our practice strives to offer comprehensive dentistry under one roof. To that end, we perform preventive, cosmetic, and restorative services tailored to each patient's smile. Our offered treatments even include implant surgery, which is great for restoring smiles! For more information or to book a visit, you can reach us on our website or call us at (281)-837-9122.